With an estimated 3 billion barrels of untapped oil still sitting in the UKCS (according to the OGA) and even more in the NCS, the North Sea is set to be producing for at least the next few decades. There is a mass of technologies at the industry's finger tips, such as advanceds analytics, AI, automation and IOT that will boost efficiency, cut costs and eliminate downtime, ensuring production in the North Sea is profitable now and in years to come.
That's why at the Data Driven Production North Sea Conference (31st October-1st November in Aberdeen) we will show you how to utilise the latest technologies and tools in data and analytics at your disposal to reduce costs and become more efficient to stay ahead of your competitors.
Fill in your details on the right to download the brochure >>
Here's just a glimpse of what you can expect from the summit:
Exclusive insight from the industry's leading experts including Trond Ellefsen, Special Advisor Digital Transformation, Statoil on how executive management digital transformation inspires innovation, delivers greater efficiency in streamlining processes and delivers bottom line results
Updates on the most innovative future projects: From subsurface technology to predictive analytics and AI, find out the technology opportunities for your company in the future of the oil and gas technology market.
Technology updates from Dell, OsiSoft and Wood Group on the latest in asset visualisation, IOT,cloud, advanced analytics applications and how they will enable safer and leaner operations.
Fill in your details on the right to download the brochure >>
Key speakers already confirmed include: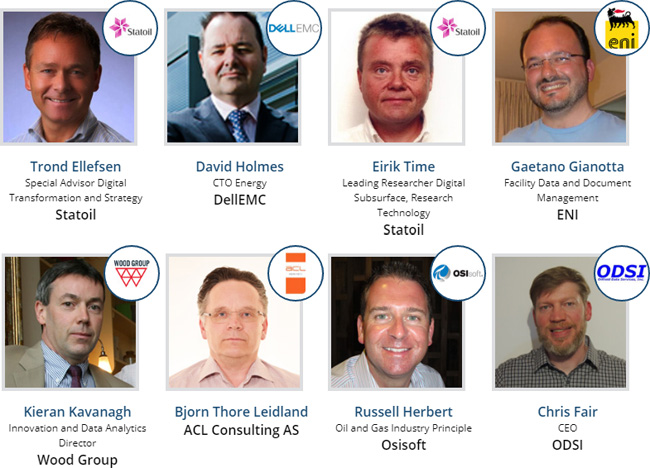 Fill in your details on the right to download the brochure >>
Kind regards,
Upstream Intelligence is a trading name of FC Business Intelligence Ltd.
Registered in England and Wales no.4388971. Registered address 7-9 Fashion Street, London, E1 6PX, UK | Terms and conditions
Join Statoil, BP, ENI, Taqa Bratani, Dell Osisoft and more to boost efficiency in the North Sea
Fill in your details below to download the brochure
20+ speakers from the from the major operators, service providers and tech companies at the cutting edge of digital


150+ attendees from BP, ENI, Taqa Bratani and many more


Exclusive preview and demos of the latest technologies and innovations set to revolutionise oil and gas production