Improve Efficiency, Eliminate Downtime, Achieve Production Excellence.

Data Driven Production North Sea will bring together 150+ attendees from all the major operators, suppliers and digital innovators meeting to share their vision on how digitalisation can transform production in the North Sea, making this meeting one you cannot afford to miss.

Key speakers include: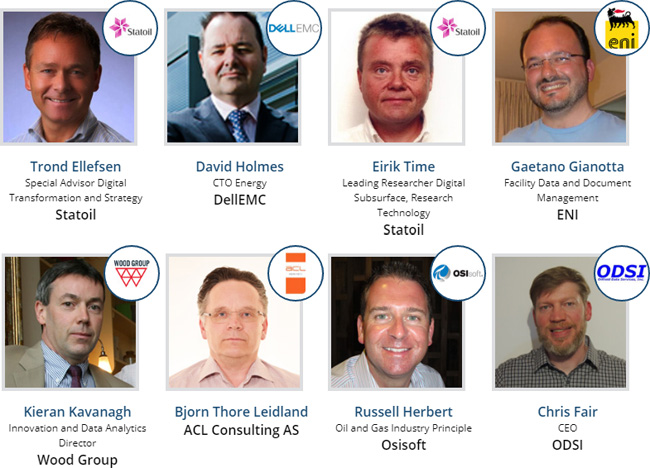 Fill in your details on the right to download the event brochure >>>
I hope you enjoyed the Webinar - please let me know if you have any feedback, or if you want to get involved with the event.
Kind regards,
The Roadmap to the Oilfield of the future: The steps for a successful digital transformation
Download your copy of the brochure
150+ attendees from BP, ENI, Centrica, Shell, Osisoft, DellEMC Intel, TechnipFMC, Halliburton and more


20+ industry experts sharing their insights on how to boost effieciency and deliver ROI through data-driven production


The latest technology updates on asset visualisation, IOT, cloud, advanced analytics, automation, AI and more from DellEMC, Technip FMC, Osisoft just to name a few
Upstream Intelligence is a trading name of FC Business Intelligence Ltd.
Registered in England and Wales no.4388971. Registered address 7-9 Fashion Street, London, E1 6PX, UK | Terms and conditions
'Incrementalism is no longer adequate to survive'- Trond Ellefsen
Adoption of a holistic digital strategy is imperative if the industry is going to deliver the cost-savings needed to remain competitive in a lower-for-longer oil price climate.
Last week Upstream Intelligence sat down with the leaders in digital in Oil and Gas to share a step-by-step guide on how to implement a successful digital transformation in your organisation.
Leaders that shared their insights:
Trond Ellefsen, Special Advisor Digital Transformation and Strategy, Statoil
David Holmes, CTO Energy, DellEMC
Terry Price, Industry and Technology Thought Leader, IBM
Missed it? View the recordings below.
This webinar was created in line with the Data Driven Production North Sea conference (31st October-1st November, Aberdeen)
Trond Ellefsen and David Holmes will also be re-joining us at the Data Driven Production North Sea Conference (31st October-1st November in Aberdeen) with expert speakers from Statoil, ENI, Osisoft, TechnipFMC, Halliburton and many more on how data and analytics will boost efficiency, eliminate downtime and achieve production in the North Sea.
Fill in your details on the right to download the event brochure >>>