Our pick of the latest data-driven oil and gas news you need to know
Cloud-based lifecycle reporting software sees high adoption rates
Houston-based Quorum Software has claimed record-high adoption rates for its well lifecycle reporting software, WellEz On Demand, six months after it acquired the privately held international oilfield service company. The cloud-based reporting solution experienced significant year-over-year growth, the company said, and is looking to triple its new customers in 2018.
WellEz On Demand is a cloud-based reporting solution that provides field and office users with tools to capture field cost and activity data, distribute daily reports, and analyze cost and operational performance.
"We see two distinct cohorts among upstream operators," said James Morley, Director of Customer Success for Quorum, in a statement. "The first being established companies looking inwards and realizing they need to focus on execution and get out of the capital-intensive business of managing software. The second is PE-backed start-ups that have no appetite for a large IT installation but have the same usability requirements as established operators. Both groups have identified and adopted WellEz On Demand in record numbers."
The product highlights include field data capture, providing field users with an easy-to-use interface for capturing drilling, completion, workover and facility information; well analysis reports that can be automatically distributed on a daily basis, analyzing trends, and driving better decision making in real time; and generating and wellbore diagrams from the field that evolve throughout the well
New anomaly detection app targets subsea assets
US-based Clarus Subsea Integrity, which provides subsea integrity engineering services, has introduced the iCUE Digital Anomaly Detection App, a new technology that aims to provide rapid, accurate detection of anomalies by reviewing inspection video footage of subsea assets.

Although there are apps on the market that purport to detect anomalies, Clarus says the iCUE app is different.

"What sets it apart is that the development was led by integrity engineers experienced in offshore inspections with in-depth knowledge of the actual assets and equipment that the app is trained to examine," said Dharmik Vadel, Vice President of Clarus Subsea Integrity. "Not only does the Clarus iCUE design team know how these systems operate and what they were designed to do, they have the domain expertise in equipment degradation mechanisms and defect trending, they know which defects pose the greatest risks. Armed with this knowledge, the iCUE app draws upon a solid foundation of detection data that the others don't."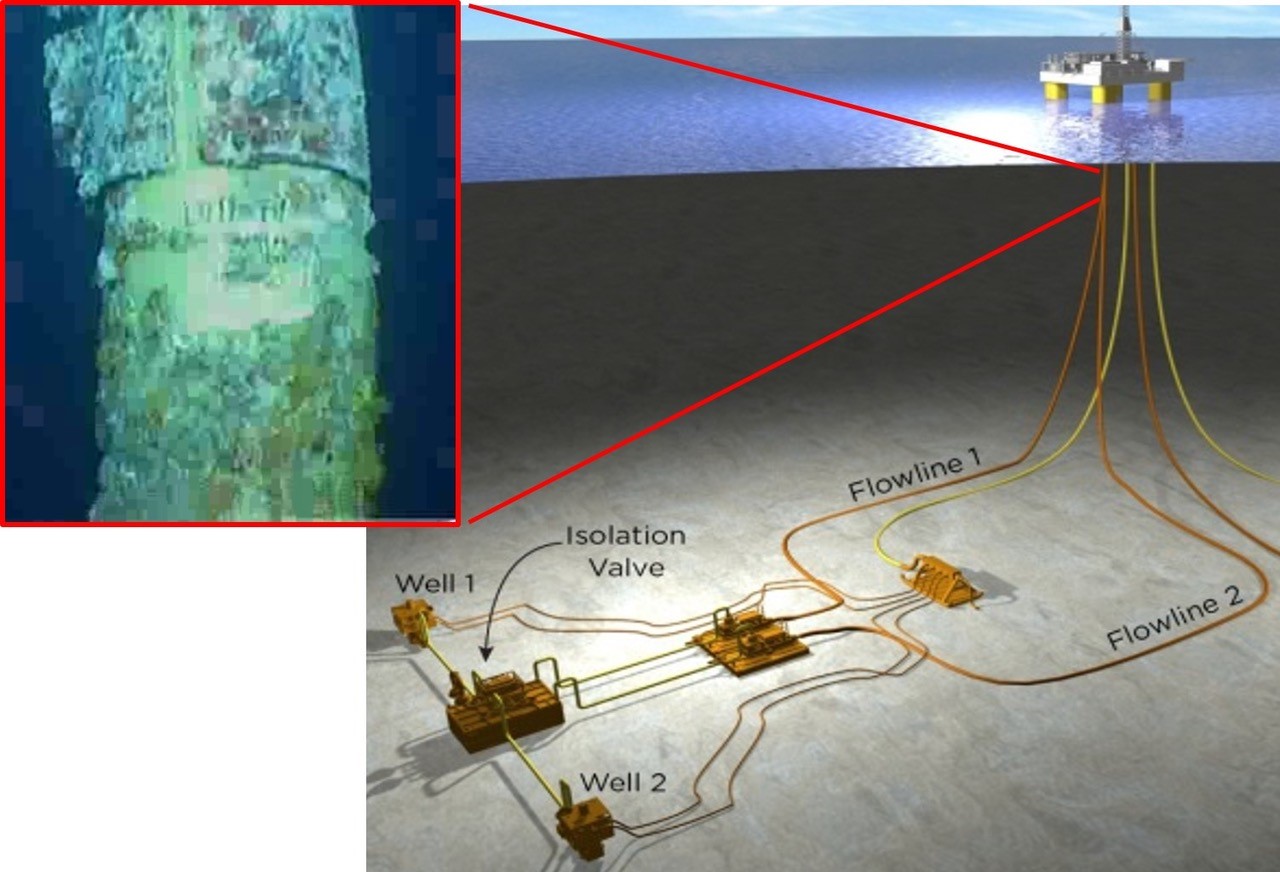 Caption: The iCUE Digital Anomaly Detection App detects anomalies by reviewing inspection video footage of subsea assets.
Source: Clarus
By using the app to assess footage of subsea risers, pipelines or moorings, for example, operators immediately receive a more accurate account of conditions that might otherwise go undetected. In addition, the speed at which it analyzes footage and identifies anomalies is at least 10 times faster than manual review, which is significant when assessing whether an asset is fit for continued service or requires attention.
To achieve this, the app automatically carries out an engineering assessment of the inspection footage. The app is based on machine learning, and draws upon image analysis technologies. Clarus trained it with a machine-learning algorithm to accurately qualify an anomaly by using a structured data set of positive examples of anomalies.
The company said that using the app to screen footage to identify and characterize anomalies reduces the number of unknowns. As a result, the risk profile of the asset is improved by making it possible to positively confirm its integrity or develop a plan to mitigate identified anomalies.
Digitization leads to improved safety, says survey
A new report from DNV GL, a technical advisor to the oil and gas industry, finds a substantial improvement in safety as a result of the use digital tools and technologies over the past three years.
The Norwegian firm's 2018 Industry Outlook research, The State of Safety, based on a survey of 813 senior sector players, found widespread expectations for digital technologies to bridge the gap between long-term cost efficiency and enhanced safety in projects and operations.
The survey found a significant increase in the proportion of respondents (54%) who intend to boost spending on digitalization in 2018 – up from 39% expected for 2017. Looking further ahead, over the next five years, 76% of respondents say they will invest in digitalization.
New investments in safety will be aimed at digitalizing safety monitoring, processes and responses this year.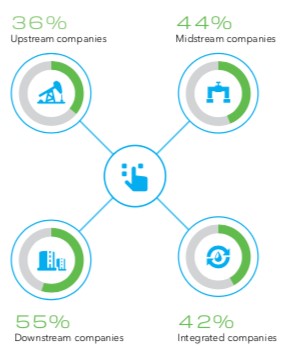 Caption: The impact of digitalization – the percentage of respondents who agree that this has improved safety in their organization over the past three years
Source: DNV GL
"For years, oil and gas companies have produced large volumes of data that has been crunched regularly to demonstrate compliance with safety regulations through quantitative and qualitative safety studies," said Koheila Molazemi, global service area leader for risk management advisory, DNV GL – Oil & Gas. "Digital technologies are now helping us to unlock the value of this data, so that it can be used to go beyond reporting compliance, and provide insight that helps industry professionals better understand hazards, make critical decisions and communicate risk across the lifecycle of a project."
But the survey also shows that upstream companies are less convinced that digitalization and new technology have improved safety in their organizations over the past three years. Just 36% of upstream respondents said it had, compared to 44% for midstream companies and 55% of downstream companies.
New tie-up will use AI to monitor subsea risers and structures
Flexlife, a UK provider of engineering, design, delivery and integrity services in flexible pipe and umbilical asset areas, has announced an exclusive partnership with Rio Analytics, a Brazilian technology company, to use artificial intelligence (AI) to monitor subsea risers and structures.
Flexlife will partner with Rio Analytics to use its Artificial Neural Network (ANN) Solutions in the Gulf of Mexico and further afield.

The virtual sensors embedded within the ANNs will allow oil and gas operators to accumulate reliable, long-term data from subsea areas which are impossible for real sensors to measure - such as measuring flexible risers or SCR stress on a FPSO.
Kirk Francis, Regional Director of Flexlife in Houston, said the partnership will focus on the use of AI for specific applications which provide tangible and useful benefits for subsea integrity. "Harnessing this technology is vital for operators wishing to monitor and extend the life of their critical assets and it builds on Flexlife's track record of advanced technological solutions."

Upstream Intelligence

Houston firm sees high take up of cloud-based well lifecycle reporting software; New digital anomaly detection app launched
Upstream Intelligence is a trading name of FCBI Energy Ltd.
Registered in England and Wales no.4388971. Registered address 7-9 Fashion Street, London, E1 6PX, UK